Accounting News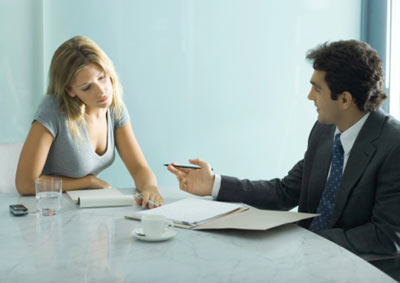 Regarding Steven Malanga's "A Town's 'Creative Accounting' Leads to a Fraud Conviction" (Cross Country, June 17): If I used "creative accounting" to obscure my true taxes owed, I'd find myself fined, in jail or both. The IRS tracks over 150 million ...
(Jun 25, 2017, Wall Street Journal (subscription))
CHESTERFIELD — Patsy Brown, Chesterfield County's accounting director, has been named to the Governmental Accounting Standards Advisory Council as the National Association of Counties representative. The council consults with the Governmental ...
(Jun 25, 2017, Progress Index)
The master of accounting program is going on its seventh year of being offered to graduate students at the University of Northern Colorado's Monfort College of Business. Lloyd Seaton, chairman of the program, said the program has some capacity to reach ...
(Jun 25, 2017, Greeley Tribune)
After a year of featuring outstanding middle- and high-school students in its "Teen of the Month" series, The Montana Standard and St. James Healthcare have chosen Breanna Florio of Butte Central High School as Teen of the Year. When asked how it felt ...
(Jun 24, 2017, Montana Standard)
A forensic audit of St. Helena's flood project revealed various examples of improper expenses, but poor accounting practices and inadequate record-keeping make it impossible to gauge the full scope of the mismanagement. The city hired the accounting ...
(Jun 23, 2017, Napa Valley Register)
Don Berecz, senior lecturer in the School of Accountancy and retired FBI agent, explains to students how a lie detector test works. These are some of the skills students gain with the Fraud Examination and Forensic Accounting certificate programs ...
(Jun 23, 2017, Georgia Southern University Newsroom)
Tax experts are poring over the Senate version of the Republican health care bill, examining the bill's tax provisions and its differences from the House version of the legislation. The two versions of the Senate and House bills are not that far apart ...
(Jun 23, 2017, Accounting Today)
The Whitlock Co., a full-service accounting firm, is moving its local office from Overland Park to Kansas City, and Missouri is offering a Missouri Works grant worth $531,565 to make the jump across the state line. The Missouri Department of Economic ...
(Jun 23, 2017, Kansas City Business Journal)
Missouri Works brings accounting jobs to Kansas City | The Kansas ...
(Jun 23, 2017, Kansas City Star)
The French company that claims to hold the trademarks of the former Big Five accounting firm Arthur Andersen & Co. sent Accounting Today a copy of the lawsuit Friday it filed against Andersen Tax over the rights to the Andersen brand, alleging the use ...
(Jun 23, 2017, Accounting Today)
One of Greater Cincinnati's largest accounting companies announced Friday it is relocating its offices because it has outgrown its current space. GBQ Partners LLC will move its offices from 5086 Wooster Road in Linwood to Cornerstone at Norwood, ...
(Jun 23, 2017, Cincinnati Business Courier)
When Jason Gagnon graduated with a bachelor's in accounting in 2011 and joined a Manchester, N.H. certified public accounting firm, he became part of a still-active tradition at the company: tapping Southern New Hampshire University's senior class for ...
(Jun 23, 2017, Southern New Hampshire University)