Accounting News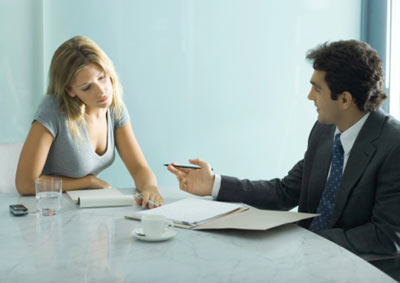 Based on extensive research with the Accounting Today audience, this session will explore firms' plans for 2018, from hiring and technology spending, to growth strategies, potential M&A, new service offerings and more. Register ...
(Nov 20, 2017, Accounting Today)
With an estimated 10,000 Baby Boomers retiring every day, thousands and thousands of accounting firms and practices are going to go up on the block over the next few years, putting pressure on their owners to make sure they've built a strong value ...
(Nov 20, 2017, Accounting Today)
Deltek, a provider of enterprise software for project-based businesses, has acquired Onvia, a market intelligence company for businesses that sell to the government sector. Deltek provides management solutions for accounting firms; practices that have ...
(Nov 20, 2017, Accounting Today)
Wolters Kluwer Tax & Accounting CEO Karen Abramson Recognized Nationally as One of the Most Powerful Women in ...
(Nov 20, 2017, Business Wire (press release))
"Anyone who wants to stay in the business of, 'Send me your shoebox, and I'll type it in, and I'll charge you by the hour,' I think those will be the ones who will be struggling in 5 years," Smith told Yahoo Finance this week at the company's fourth ...
(Nov 20, 2017, Going Concern)
Nelson, accounting 1982, M.B.A 1988, has worked for 29 years with the South Dakota Investment Council. Nelson and a partner manage $1 billion in fixed income assets and he oversees $1.5 billion in alternative assets. Nelson has served on the USD ...
(Nov 20, 2017, Watertown Public Opinion)
I guarantee that a lot of what goes on in accounting firms goes well past the not-quite-harassment you talk about. But there's nobody that a victim can go to that would lead to the "shoe drop." The Twitterverse only cares about public figures (for ...
(Nov 20, 2017, Going Concern)
Sign up for the Morning Ledger, emailed to you each weekday morning. Follow us on Twitter: @CFOJournal. All CFO Journal-produced content can be accessed without a subscription. A Rolls-Royce employee inspects an airplane engine in Berlin, Germany, ...
(Nov 20, 2017, Wall Street Journal (blog))
The UK accounting watchdog has opened a fresh investigation into accounting practices at Mitie, following a string of profit warnings by the pest-control to office-cleaning company. The Financial Reporting Council said on Monday that it was probing the ...
(Nov 20, 2017, Financial Times)
The deadline is approaching for accounting change. Though there has been improvement with more companies moving out of the assessment phase, a recent survey reveals only a small percentage of companies have completed their revenue recognition ...
(Nov 20, 2017, FEI Daily)
It said the review did not have a material impact on Glencore's consolidated income or cash flow and said it would take steps in Katanga's copper department to strengthen accounting practices. There would be no changes to the anticipated timing of the ...
(Nov 20, 2017, Reuters)
This is typically years after the company sells the engines at a loss. The change is the result of a new accounting standard that will force businesses in more than 100 countries to rejigger how they recognize revenue. It is similar to a rule U.S ...
(Nov 19, 2017, Wall Street Journal)