Home > Accounting and Tax Guide
8 Steps to Becoming an Accountant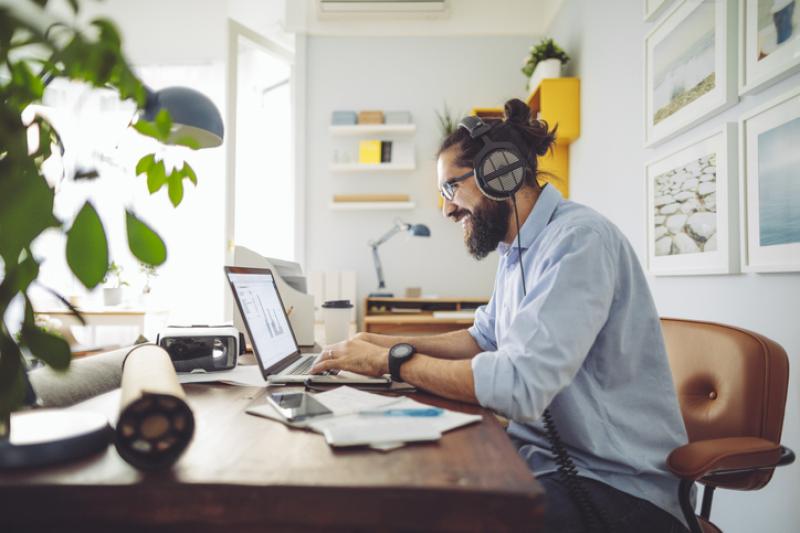 Becoming an accountant is a great way to start a career in the finance industry. It can be a rewarding and lucrative job, but it does require some dedication and hard work. Although the path to this booming and useful career is not always straightforward, there are a few primary and standard steps to take to reach success in this industry. So, here are 7 steps you should take to become an accountant.
Step 1: Get Educated
Earning at least a bachelor's degree in accounting or finance is the first step towards becoming an accountant. You will learn the basics of financial management, auditing and tax law, as well as other important topics, like economics and business law.
Many schools offer specialized programs in accounting, so it's worth looking into those options if you want to work in this industry, or even start your own accounting firm. The more you learn, the more you can apply to your career, allowing you to stand out from competitors and offer the best consulting and accounting services possible.
Step 2: Earn Credentials
After completing your education, the next step is to earn credentials that demonstrate your expertise in accounting and finance. Depending on where you live, this could include certifications such as Chartered Professional Accountant, Certified Public Accountant, Chartered Financial Analyst Certification, Internal Auditor Certification, Chartered Global Management Accountant Certification, among other useful credentials.
By working hard on earning certifications and credentials, this will make you more attractive to potential employers, and more qualified and confident if you desire to start your own business or accounting firm.
Step 3: Gain Experience
Experience is key when it comes to finding a job in any field, especially accounting. Internships are one great way to get experience while still studying for your degree or credentials. Once you have earned your degree or certification, look for entry-level positions with local businesses or larger corporations that specialize in accounting services.
By starting out in an entry-level position, you can gain experience and credibility, allowing you to hone in on your accounting skills and ensure that you have the expertise and know-how to build your resume and perhaps even start your own business.
Step 4: Network
Networking is essential for anyone looking for employment after graduating from school. Make connections with other professionals in the field, join professional organizations, attend conferences and seminars related to accounting topics, and use social media networks like LinkedIn to connect with other accountants who may be able to provide valuable advice on entering the profession.
By developing professional relationships and building a strong reputation, you'll be sure to secure yourself a healthy and profitable career.
Step 5: Take Professional Exams
Depending on where you live and what type of certification you wish to pursue, there may be additional professional exams required before entering the profession officially as a chartered professional accountant.
For example, there are provincial-specific exams that must be taken before becoming a Certified Public Accountant (CPA). Be sure to research these requirements thoroughly before applying for any positions as an accountant so that you know exactly what tests need to be taken before beginning your career.
Step 6: Update Your Resume
As mentioned above, experience is key when it comes time for employers to hire new accountants. However, having a well-crafted resume is also essential when applying for jobs in this busy and profitable industry.
Make sure that your resume reflects all relevant experience and education acquired since beginning school, so that potential employers can get a better understanding of who you are professionally when reviewing applications.
Step 7: Apply for Jobs
After updating your resume and making sure all credentialing requirements have been met, start applying for jobs! Most applications will require references from previous employers or professors, so make sure these contacts are available if necessary when submitting application materials.
Keep in mind that most companies will require background checks before hiring new employees, so make sure any criminal records have been documented accurately prior to submitting applications, just in case this information needs verification during review process by potential employers.
Conclusion
Becoming a professional accountant requires dedication and hard work, but it can be a rewarding career choice with limitless opportunities once qualifications have been achieved successfully! Taking these 7 steps outlined above should help ensure smooth transition into profession after graduation, internships, or other worthwhile endeavors.
comments powered by

Disqus