Home > Accounting and Tax Guide
Seven Benefits of Taking Your CPE Courses Online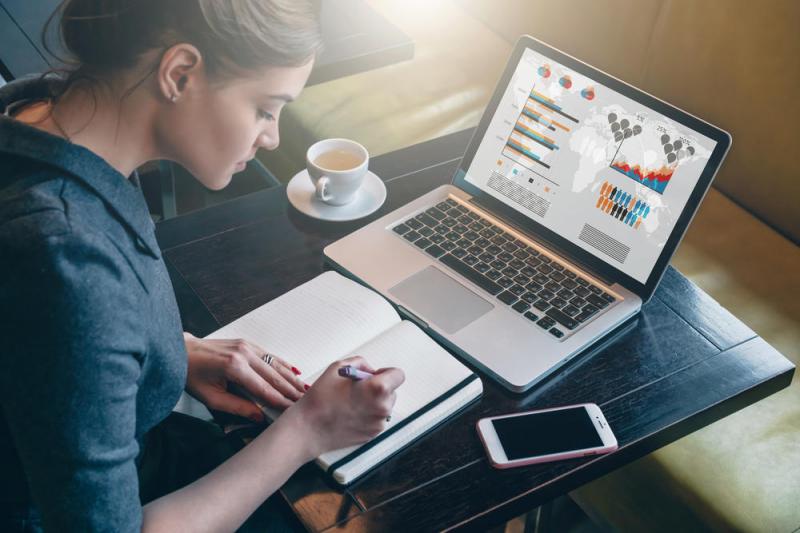 Continuing Professional Education (CPE) is part of a professional's continuing learning that is self-motivated persistence in acquiring added skills and knowledge which in turn opens avenues for growth. For CPAs and professionals related to accounting, tax, audit, finance or similar areas, CPE is a requirement designed to maintain their competency and skill sets as professional service providers.
Following years of evolution, over the time the methods of acquiring new learning/skills has transformed too. And it should not be a surprise that the idea of taking courses online has become the most popular way for professionals to meet the demands of profession and staying up-to-date with the latest development in the industry.
The technology has made the lives much easier. Attending an online course is apparently as easy as turning on the computer. But the benefits are not limited to just that. Let's read through to know some of the other benefits which probably you knew but didn't think about so deeply.
Why should you choose to take CPE Courses 'Online'
If you are attending a course online, then it barely matters where you are attending it from. All you need are a device to listen to the instructor and a stable internet connection. You can take a live lecture in a desired field of study, from your office, a Starbucks two blocks away or your home if you don't want to step out on a given day. You don't always need to attend live webinars, there are several alternatives in the form of self-study (on-demand) videos, eBooks, virtual conferences, etc.
You are not required to travel to a conference or seminar that's happening in a different city. They could last the whole day and probably not every session could be your field of study. Imagine having to wait between two such lectures that happen hours apart (or sometimes on different days) where sessions in between aren't really going to contribute to your continuing education credits. If you take online CPE, you can sign up for sessions that suit your availability. There is more likeliness to take more credits on a day than you would do during a live conference.
To begin with, not traveling already saves you money. In addition to the cost saved by not commuting, you can find other CPE courses or packages suitable to your titles. Usually, on a platform like myCPE, even the paid webinars cost as low as $10 for a one hour session. There is another alternative in the form of eBooks that are even cheaper.
Similar to flexible learning, online CPE courses give you access to multiple choice of resources. You can watch live webcasts from a conference, watch on-demand videos, or read an eBook. Also, a CPE enabled podcasting innovation is being developed. These podcasts will be conducted and presented by a panel of known educators and thought leaders in the profession. Hence, there are multiple resources online that can be helpful for you to take the necessary CPE.
Given the flexibility and multiple choices of CPE online courses, professionals can access a large course option. Some of these courses can come in the form of a package. And once you purchase a package, you can access the courses in that package. In many instances, a single package is enough to fulfill the professional's CPE credit requirement for a whole year. myCPE is also offering Unlimited Access plan that gives unrestricted access to all the content on the platform. These also include multiple Ethics courses as mandated by regulatory bodies.
Trainer Interaction and Assessment
In a seminar, it is very likely that the instructor could answer to a limited number of questions from an overwhelming number of attendees. Webinars are required to have some time spared for Q&A where one can ask questions and clarify their doubts. In case if that doesn't happen, they can leave comments, drop messages or send an email.
There will always be people who might have listened to the instructor before, or maybe also taken a self-study class you are about to view. Their reviews will help you choose the courses. You are also allowed to leave reviews for the courses that you attended. Such feedback is important for the course creators as well who can come up with better courses in the future.
Conclusion
The benefits of taking online CPE courses are numerous. They are simply meant to suit the requirement of professionals, save cost, give flexibility and match their lifestyle simultaneously.
myCPE is a platform that goes a step ahead as it is approved for 100+ qualifications, having 7000+ hours of course content created by 700+ experts that are compliant with all the State accounting boards and regulatory bodies including NASBA, IRS, AICPA, SHRM, HRCI and many more.
comments powered by

Disqus