Home > Accounting and Tax Guide
What Does a Full-Service Accounting Firm Offer?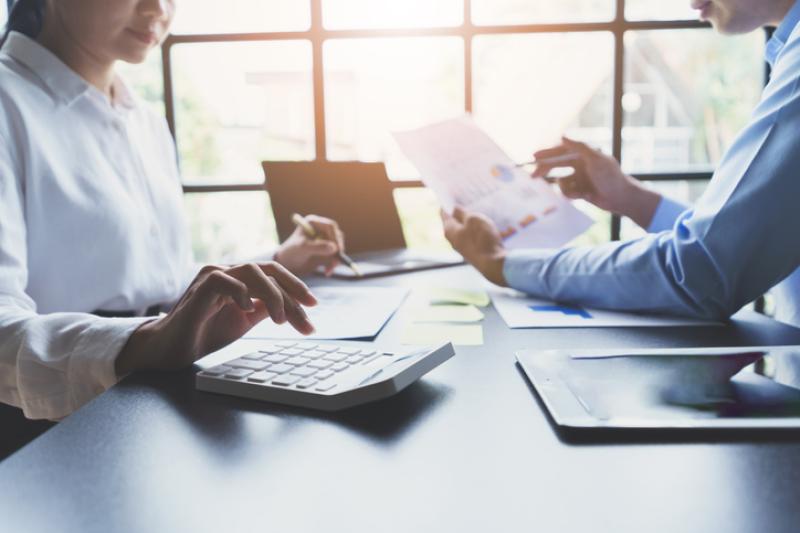 A full-service accounting firm is one that offers a wide range of services, from basic bookkeeping to complex financial planning. These services can help business owners and individuals manage their finances more effectively and efficiently. If you're running a business (big or small) and are considering enlisting or upgrading a business accounting service, then this article is for you. For those who need a bit more light shed on the details of a full-service accounting firm, we've got your answers. In this blog post, we'll explore what these firms offer and how they can be beneficial to your business.
Tax Preparation
One of the most important services offered by full-service accounting firms is tax preparation. These firms are well-versed in the ins and outs of taxation law, so they can help you navigate the complexities of filing taxes on time with accuracy. They can also provide advice on how to best utilize available deductions and credits while staying compliant with applicable laws. By having a full-service accounting firm on your side, you will save yourself time and money in the long run, as you will never again face time-consuming tax preparation tasks. With their experience and tools, tax season will come and go with ease – and without any costly mistakes.
Financial Planning
A full-service accounting firm is an invaluable resource for corporate businesses looking to control their finances. An experienced corporate tax accountant specializing in financial planning can help you create a customized strategy based around your company's needs and long-term goals. With professional guidance, you'll be able to save on corporate taxes as well as optimize internal processes, cash flow management, and investments. Strategic financial planning helps ensure that the money you earn is going towards measures that benefit your business now and in the future.
Bookkeeping
Full-service accounting firms also offer bookkeeping services which involve recording, classifying, and summarizing financial transactions related to a business's operations. This includes keeping track of expenses, income, assets, liabilities, profits and losses, as well as preparing necessary reports for internal use or external stakeholders like lenders or investors. Not only will a professional business accountant keep everything organized and in order, but they often have high-efficiency software tools at their ready, so that everything is streamlined and secure. By using this information, businesses can make informed decisions about their finances and better manage their money over the long haul.
Business Consulting
When it comes to full-service accounting firms, business consulting is an invaluable service provided. Business consulting helps firms identify their accounting and financial needs, goals, and objectives and create strategies to achieve those goals. Accounting firms provide business owners with deeper financial insights that enable them to make more informed decisions about the future of their operations. Not only do accounting firms provide services for accounting needs, but also for risk assessment and management as well as tax planning. With all these services accounting firms offer, businesses gain a competitive edge within their respective industries by having access to reliable and knowledgeable consultancy work without added expense.
Estate Planning
When business owners are looking for a full-service accounting firm, estate planning should be one of the primary services they consider. This complex task requires the expertise of business accountants that can create a strategy dedicated to protecting and safeguarding assets. They will also advise business owners on how best to minimize any potential liabilities that may arise. Plus, accurate taxes need to be filed in order to ensure financial stability for the business and its owners over time. Business accountants have both the knowledge and experience needed to successfully manage estate planning for business owners so that desired outcomes are reached.
Parting Thoughts
A full-service accounting firm provides a wide range of services that can be beneficial to both individuals and businesses alike. From tax preparation to financial planning to bookkeeping services, these firms have the expertise needed to help clients achieve their short-term goals while also working towards establishing a more secure future financially. For any questions regarding what services a full-service accounting firm offers or if you're interested in exploring partnership opportunities with one, please don't hesitate to contact your local accounting firm to get your questions answered!
comments powered by

Disqus